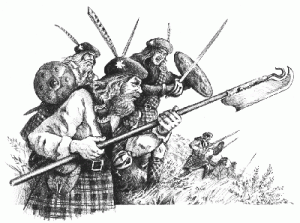 Tom Caughran hosted a Scotch whisky tasting at Total Wine & More in Dallas tonight.  For me, it was their best tasting to date with a nice mix of independent bottlings and a French single malt.  Here's what he served with some brief notes:
Arran 16 Year Old Oak Cask 1997 (Exclusive Casks) – $90
This one was a cask strength bottling (51.2%) with notes of bright fruit, honey, ginger and a woody, bitter finish.  A bit of water exposed some nuttiness.  I'd say it was decent, but I'd pass on this one.
Glen Garioch 23 Year Old 1989 (Exclusive Casks) – $130
Another cask strength bottling (54.1%), this one was also fruity with a bit of spice and the fruits carried over into the finish, being joined by a mild nutty flavor.  Water really opened the fruit flavors up and revealed a slight creaminess.  This is a solid whisky, but not worth the asking price.
Bruichladdich 20 Year Old 1992

 

Cask #3793

 (Berry's) – $130
The first peaked whisky of the evening with notes of dried fruit, clover, ginger and herbs.  The finish was herbal and leathery with a touch of cocoa.  The nose was mellow with touches of fruit and grass.  Unfortunately, this was another solid whisky that was overpriced… another pass.
Longmorn 20 Year Old 1992 

Cask #71735 

(Berry's) – $100
This was only my third Longmorn (the first one was a younger expression, also from Berry Bros and Rudd and the second one was another 20 Year Old from Master of Malt… both disappointing) and it was the first eye opener of the evening.  This one smelled and tasted a bit like bourbon with notes of caramel and vanilla on the nose, then adding dark fruit, lemon and honey flavors.  The caramel carried through to the finish, which became slightly leathery and peppery, mostly of white pepper.  While this one was well done, I'm not a fan of white pepper and that was enough to put me off of this one and on to the next one.
Linkwood 15 Year Old 1997 Cask #7182 (Berry's) – $70
Another nose that reminded me of bourbon, but with a light delicate characteristic.  The taste was also light and fruity with a bit of pecan.  The finish was long and light, eventually adding some spice while the nuttiness lingered.  There's nothing bitter about this one and the operative word for me was, "delicate."  I thought this one was fantastic!
Imperial 17 Year Old (Battlehill) – $100
The sherry influence was immediately noticeable on the nose.  Flavors of plum, hazelnut and anise were joined by dark berries and sage on the finish, which lasted quite nicely.  This is a big whisky with lots of flavors lining up to be noticed.  None of them overpower the others, which keeps me interested and searching for more.  This is one I'd like to spend some additional time with.  In fact, this one was so good that I was still reflecting on it when the next sample arrived and had a hard time shifting my attention away from it.
Strathmill 22 Year Old (Battlehill) – $120
While this was a good whisky, it had the unfortunate distinction of following the fantastic Imperial.  It was hard not to keep reflecting on what had just happened, but I finally managed to focus and give it a fair shot.  I'm glad I did as it was another solid offering.  This was the second, more mildly peated whisky of the evening with a mildly fruity nose and a nutty, slightly medicinal flavor profile.  Also present were notes of marshmallow and nuts as a light and spicy finish was unveiled.  This was my first Strathmill and it was very good.
Michel Couvreur Pale Single Malt – $100
I had learned about the two offerings from Michel Couvreur recently and was interested in learning more.  I was pleasantly surprised to see their more expensive offering on the slate tonight.  This was a very unique whisky that reminded me of Earl Grey tea, with it's notes of lavender, heather, bergamot along with light fruit and ginger.  The lavender was present from nose to finish, providing a consistent context for the other aromas and flavors.  I don't know if I would want to drink this often, but it might be a nice whisky to have once in a blue moon.  If you like Earl Grey, then you should definitely try this one; conversely, if you don't like Earl Grey, then I would stay away from it.
The clear winner of the night was the Imperial, which I took home with me.  A complex, bold amalgamation of fruits, nuts and spices, it grabbed my attention immediately and held it throughout the (unfortunate) next pour, which it overshadowed by a mile.
Runner-up was the Linkwood with it's delicate profile.  I was amazed at how complex it was while remaining delicate and very approachable.  This would be a great summertime whisky for a clear, calm night under the stars with the one I love… except she won't touch the stuff. 😮
Honorable Mention goes to Michel Couvreur's Pale Single Malt, which was true to it's tasting notes of lavender and heather.  The unique flavor profile intrigued me; however, at $30 less I'll probably have to pick up their Overaged Single Malt.  It's a blend of sherry casks up to 27 years old and I hear that it's the better of the two.