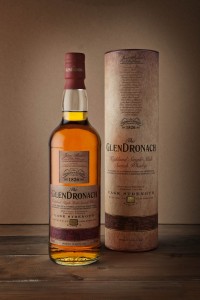 Another whiskey tasting hosted by a fellow aficionado, which included (brace yourself):
Old Grand Dad 114° 1980 ($18) – Notes of cherry, vanilla, lemon, pear, tobacco, char, anise… somewhat tannic… very good!
Brenne Single Malt ($60) – dark red grape, bubble gum, strawberry, ice cream, black pepper, overripe banana… very interesting and a decent dram.
Linkwood 18 Year Old Sherry Butt 1988 (Cadenhead's Cask Ends) – 58.7% ABV with notes of gunpowder, sulphur, ginger, cherry, white pepper, apple, grass… spicy and tangy with too much sulphur
Balvenie 15 Year Old Single Barrel Sherry Cask #4449 ($90) – bright fruits, ginger, lemon, woody finish, clove, bitter honey… sounds better than it is…. not impressed
Balvenie 15 Year Old Single Barrel Sherry Cask #4443 ($90) – milder nose than #4449… same notes, but sweeter with additional clove… better balance than #4449 and the winner of the two, but neither of these is as good as the now discontinued 15 Year Old Single Barrel (Bourbon Cask), which is excellent
Amrut Single Cask August 2012, Batch 10 ($74) – 61.8% ABV with notes of cardamom, clove, lemon, ginger, truffle, pear, honey, black pepper… distinct earthiness about this one… very good
Amrut Intermediate Sherry ($119) – 57.1% ABV and has a mild earthy sweet nose with a woody finish… notes of cinnamon and cherry… very good
Balvenie 42 Year Old 1971 Cask #5034 Sample #130613031 – We were quite fortunate to have 1 of only 3 bottles in the world present for this tasting tonight.  This is one of the components of Tun 1401, Batch #9… 52.4% ABV and mildly earthy with notes of truffles, straw, fresh cut grass, apple, pear, mild honey and white pepper with a mildly woody finish… it just got better and better as I let my pour linger for the rest of the evening… outstanding!
Bruichladdich 22 Year Old October 9, 1991 (Exclusive Casks) – 50.6% ABV with a briny, spicy sweetness of honey, ginger, white pepper, black pepper, vanilla and  cereal… very good stuff!
Probably Speyside's Finest Distillery 22 Year Old June 1991 Single Cask Refill Hogshead ($120) – This was a Binny's selection that is probably from Glenfarclas at 50% ABV… notes of honey, white pepper, ginger, apple and pear with a great mouth feel… excellent!
Yamazaki 18 Year Old ($200) – nice balance with great mouthfeel… notes of dark fruit, honey, pear, mild spice, mild wood… excellent!
Glendronach Cask Strength 2013, Batch #3 – 54.9% ABV with earthy notes as well as caramel, vanilla, tobacco, truffle, ginger and pear… outstanding!
Aberlour A'Bunadh Batch #45 ($70) – 60.2% ABV with notes of ginger, bright fruits and pepper… another very good batch.
MacAllan Cask Strength ($80) – 60.1% ABV from a sherry cask… notes of ginger, pepper, honey and cocoa… pretty good.
Brora 30 Year Old 2007 6th Edition – fantastic as when I had it before… farmy, earthy, fruity, spicy… outstanding!
Strathclyde 29 Year Old Single Grain 1980 (Duncan Taylor Cask #1497) ($180) – 56.7% ABV best Scotch grain whiskey I've tasted… fruity, mild spice… very nice.
JJ Neukomm Single Barrel Missouri Malt Whiskey – cherry wood, tannic, green apple, herbal, anise… not bad, but nothing great.
Ardbeg Corryvreckan L9 2009 – less peated than any Ardbeg I've had… fruity, sweet, slightly medicinal… typical Ardbeg and very good.
There were 4 others after this that I missed:  Ardbeg Auriverdes, Glen Mhor 26 Year Old 1978 (Scott's Selection), KaVaLan Single Malt 2013, KaVaLan Single Malt Port Cask Finish 2012.  I was just too tired to continue at this point.  I did get a quick taste of Auriverdes in order to decide whether I wanted a bottle on hold for me… it was pretty good, but I passed at $82.
These private tastings have been the most rewarding and interesting, if not the most grueling.  For tonight, the highlight for me was the Glendronach Cask Strength, with the Balvenie 42 Year Old Cask Sample as a close second.  Of course, I was delighted to have another go at Brora 30, which is one of the best whiskies that I've tasted.  Honorable mentions go to Probably Speyside's Finest Distillery 22 Year Old, Yamazaki 18 Year Old and Strathclyde 29 Year Old Single Grain.